Thursday, July 23rd, 2009
I actually am already back in Cologne, and i had to briefly go through my 800 or so pictures I took during that week… so to put together this sequel took me a bit. I am still a little overwhelmed by all the new impressions, and realizing how little I actually know about this little planet of ours… and I am already dying to go back. I also want to use the opportunity to thank all these amazing people that took such great care for me and thought that its worth the effort to fly me all the way out there: Thomas, Yang Bing, Fu Yan, Max, but also Isabelle, Caroline and the rest of the bunch. Thank you all so much! I can't wait to see you again!
First of all, Beijing is huge. Really huge. Here is a little taste of it, taken from Patrick Yu's terrace on the 26th floor: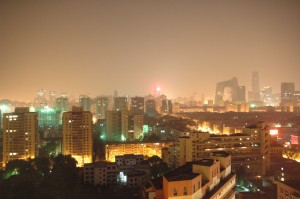 Here is one of the kiosks i passed several times every day: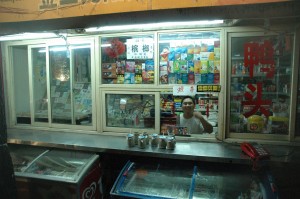 and one of these awesome electric scooters. Here you see a very nicely pimped one, look at the pedals: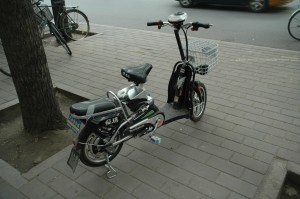 I also visited the "798 Art District", a former ammunition factory, which 15 years ago was turned into an underground art area, but as usual and everywhere else around the globe, after some time became a commercial arts & crafts kinda market, with some exceptions. But mostly it became an artist's nightmare (as you can read in the sign- i hate it when art becomes degraded to something decorative…)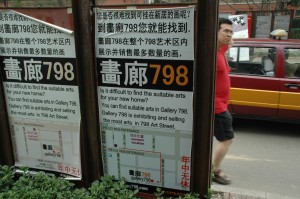 well, yes. It certainly wasn't "Too Artistic":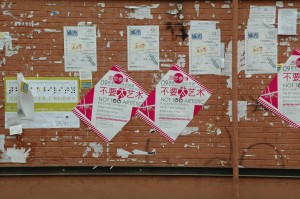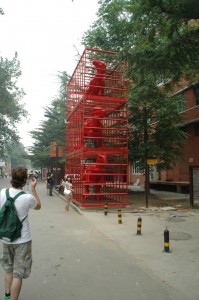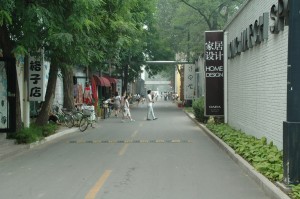 I actually loved this work- Yan Pei-Ming's "Landscapes of a childhood" which deals with the fate of street children in China: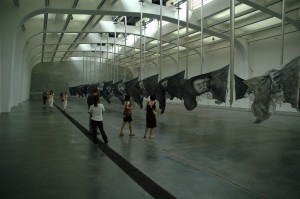 and even in a fancy gentrified area, the difference between rich and poor is grief and poverty strikes hard, people trying to find something in the garbage, this picture was taken just across the street from a super fancy art gallery: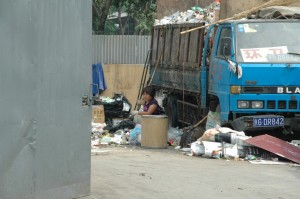 And across the street of all these galleries, we found an old workers neighborhood: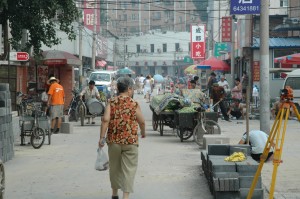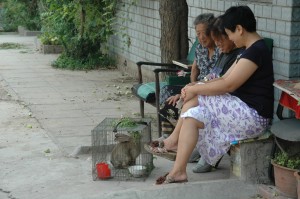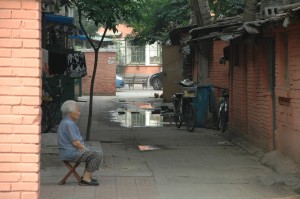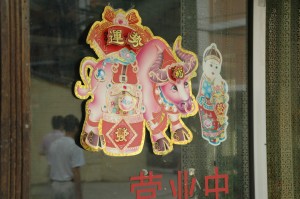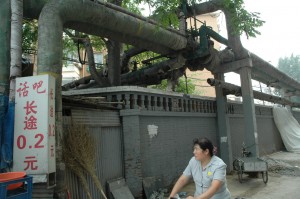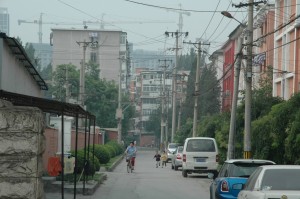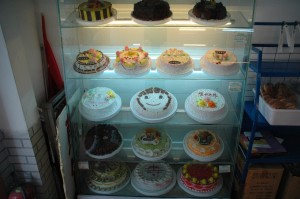 funny fake shoes: the Kappa couple on top of the Nike swoosh: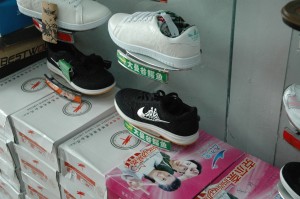 and almost everywhere, really huge buildings.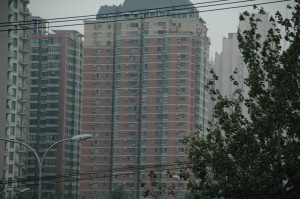 the new CCTV Tower: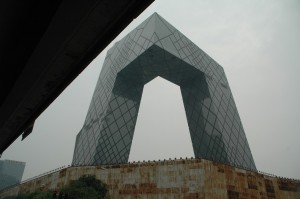 And the burned out 40-story Beijing Mandarin Oriental Hotel, that caught fire during the celebration of the Chinese new year: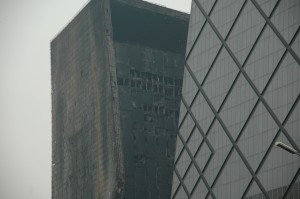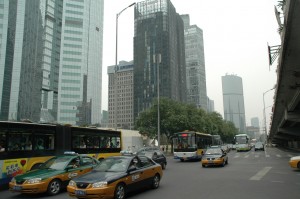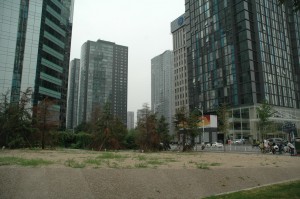 The club where the performance would later take place at, the "China Doll", before the party: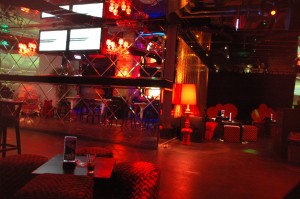 biiig poster in the entrance of the club: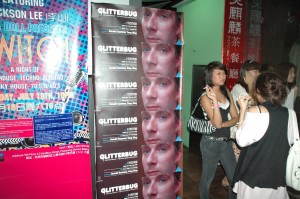 and- the club during the party (sorry for the horrible flash…):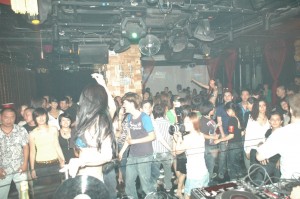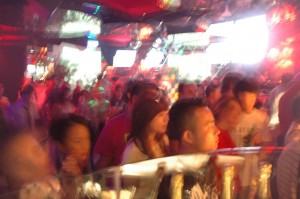 hmm, that was strange- a dance performance in the middle of the party: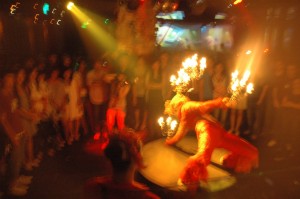 the "VIP Lounge" of the Club (the place was even trashier than it looks in the pictures):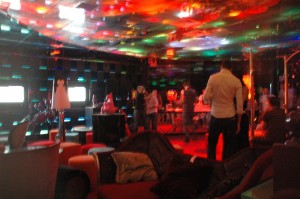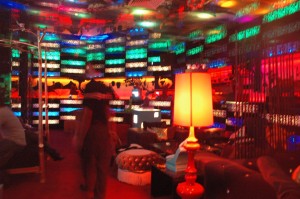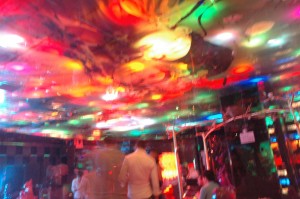 the day after, we went to some markets… oh boy, so much revolutionary kitsch (sorry Mao, i did not mean to offend you):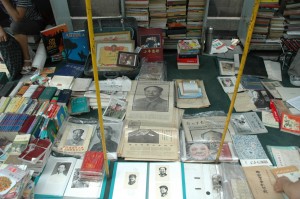 we also went to the "Summer Palace", i guess that was the only really touristy thing i did all those days: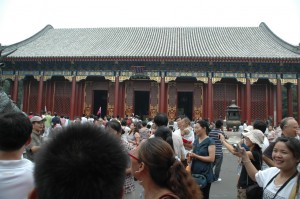 pollution was really bad that day… the grey tone is actually from the bad air, it was not about to rain: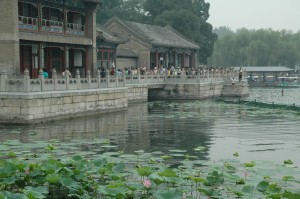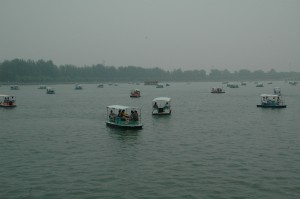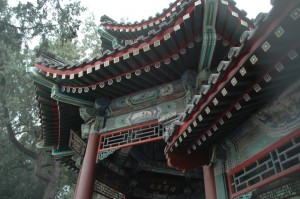 still the Summer Palace, with dear Thomas, one half of the White Rabbit Club, on the stairs (hey mate, thank you so much for everything!)