De:Bug article about our India tour…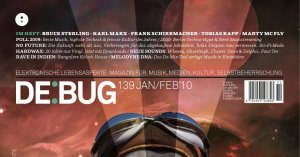 There is a loooong article (sorry, all in German, but for our dear English speakers: Resident Advisor will publish a long issue too) about our performance tour in India in the current issue (No. 139) of the German De:Bug magazine, and the PDF can be found here.
Thanks to Arno Raffeiner for joining us for the whole trip and writing all these articles, and thanks to Ronni Shendar who did not stop taking all these amazing pictures along the way!!