Norway, here we come!
We are about to hit the road for two super exciting shows in Norway, both together with the fantastic Vinny Villbas:::
First on the list is the OsloLive Festival, in, who would have guessed, Oslo. Sadly without Ronni's visuals, since it's an afternoon show at 3pm on Saturday, the 17th of July. Too much light for projections…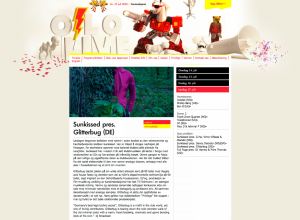 The second show will be on Friday, 23rd of July, in Bergen at the Landmark. More info can be found here.