A few thoughts and updates.
I have been neglecting this blog for quite a few months now, not necessarily because I wanted to, but more because the past few months have been so intense and draining that I barely had the time or energy to write.
Much has happened in the past half year, on many different levels. Some that are closer to me might have heard that my father died this April, which has been a challenge on many different levels. But that is a way too long and a tad too personal story to be shared at length on a blog…
So, besides my process of mourning and taking care for my father's mess he has left behind (he was an artist and died suddenly, and left 1500sqm of studio space behind), I actually worked on A LOT of music. And since my music is what keeps me sane and going, I have been tangled in a strangely productive, yet very inverted and emotional production process. Bellow please read about a few of my projects that I either finished or that are still going to be released this year.
***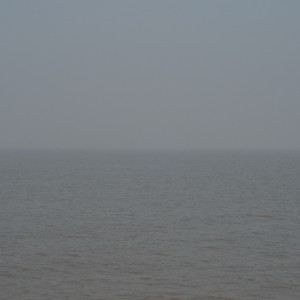 I am very happy and very proud that I finished my third album, Cancerboy, which will be out on c.sides in February 2012. It actually is a techno album about the disease cancer, and yes, it is auto biographical. It's a very dense and very personal album, and probably the most intense I have ever worked on so far. More info to be shared soon.
***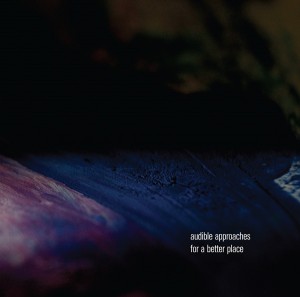 Out since Monday, September 12th is the double CD compilation 'Audible Approaches For A Better Place' (visit the microsite here), which has fantastic new and exclusive works by beloved artists like Brandt Brauer Frick // Enas Massalha // Eliad Wagner // Christian Löffler // Khan // John Farah // Jasmina Maschina // Mads Brauer & Casper Clausen of Efterklang // Gold Panda and my humble self feat. the fantastic Israeli-Palestinian soprano Enas Massalha.
Here's the full version of our piece:
Glitterbug feat Enas Massalha-The Sky Fell Silent by Glitterbug
If you fancy to pick up a hard copy, it's available internationally. You can also order it on Kompakt's website or download it from iTunes, Juno, Zero Inch and alikes.
***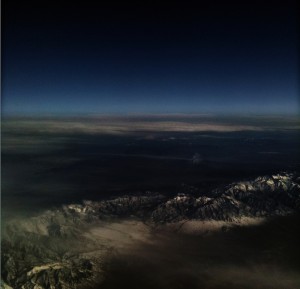 Additionally, there is an EP of mine to still be released in 2011 on the Israeli label False Ind. It consists of a 4 part composition for strings and electronics and is titled "Egress". It will come with remixes by dear friends and fellow artists The Sight Below, Tilman Erhorn and the man behind False Ind., Yair Etziony.
A few more words about the work:
Egress is a work for string ensemble and electronics composed and recorded by Glitterbug, consisting of four chapters – Vacuity, Span, Stagger and Appraise.
Continuing his notable cinematic approach and pushing it to its next level, Glitterbug unveils Egress as audible storytelling, similar to radio-play and audio drama scores, dealing with notions of escape, isolation, loss, mourning, and undefined fear.
The composition's thirty minutes are desolate and bare. They narrate an idea of a final, irreversible departure, presenting a soundtrack travelling through vacuous territories and hollow drifts. It narrates a void of inhabitable space, documenting the emotionality of the sound of a world post society, of a future in an unknown and possibly hostile place.
Egress is formed by a reduced musical structure, built upon discerning tonal subtleties, suspended single notes, and harmonics going slowly atonal.
***
Also out in November 2011 will be a remix I made for our dear friends over at Ki Records, for Biodub's 'Baracuda, taken off his album 'Reisegefährte'. And yeah, it'll be out on wax!
Next on, I will be working on a split EP on Ki Records, with New York's native Konroy . It's super exciting to have to opportunity to work with such a great new talent! It's gonna be a wonderful, deep and emotional EP, 'nough said!
***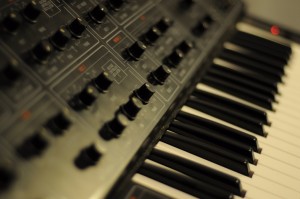 Also still out this year, will be a track of mine that will be released on der friends Mark & Matt Thibideau's Obsolete Components from Canada. The homework was to create an entire track solely recorded with only ONE analogue synth, and I chose one of my most favorites of all times: the Yamaha CS 15.
"Electric Lairs" is entirely based on the Yamaha CS15. No other sound sources have been used. Besides EQs on the channels, I only used some reverb, tape delay and a little bit of compression on the bass drum part. Also, I didn't sequence it, all parts are played live and recorded and mixed in Logic… My CS15 also has a bit of a sad story, since it was previously owned by Christian Morgenstern, who suddenly died in 2003. A mutual friend, Falko Brocksieper, was asked by Christians parents to take apart and sell off his studio after he passed away, and Falko asked me if I would maybe like to have this very particular one. I took it and loved it ever since.