c.sides superduper end of the year sale 2011!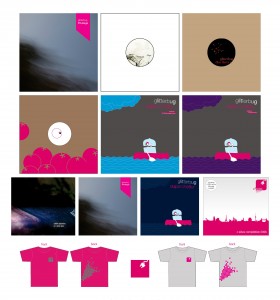 With this year's sale we are celebrating our double CD compilation Audible Approaches For A Better Place.
We gathered 10 of our favourite artists (Gold Panda, Brandt Brauer Frick, John Kameel Farah, Jasmina Maschina, Khan, Casper Clausen & Mads Brauer (of Efterklang), Glitterbug with Enas Massalha, Christian Löffler and Eliad Wagner) for an experiment, and asked them to create music for a better, more just and beautiful place.
The result? Eclat Magazine writes "A truly magnificent aural experience, a fantastic musical experience full of harmonious beauty" , "Ambitious and deeply sentimental project" – Boomkat UK ,"The concept: simple and straightforward; the result: powerful and provocative" – Textura, "Ten wonderful snapshots" – Groove
SUPER SALE
For this year's sale, we are happy to offer Audible Approaches for a Better Place + your choice of any 2 c.sides label releases for only €20!! or you can order a copy from our entire backstock + a c.sides T-shirt, for only €40!!
GIVEAWAY
And if that's not enough, if you order by Dec. 20th, you have a chance to win one of six individual Audible Approaches frames. We will be raffling a single frame from each of the six Audible Approaches for a Better Place videos by Ronni Shendar, Gold Panda, Karim Ghahwagi, Eliad Wagner, Christian Löffler, and Khan!!!
More info & oder details here!