New live set uploaded: live at Glashaus, Bayreuth, 2nd of December 2012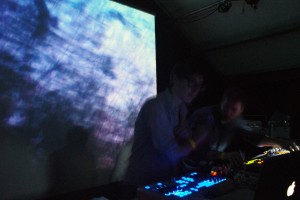 This was our last show before the pre-album-release break (Cancerboy is out May 7th, 2012, we'll be back on stage in April!). Thanks to the lovely people at Glashaus Bayreuth, it was such a great pleasure to be on your stage. We could have not hoped for a nicer tour finale!! And also a very special mega thanks to the dear 24h Kollektiv people!
The set was recorded straight from my sub mixer, stereo out, into a small Tascam recorder, that's it. No further editing or post production has been done to the file.