Glitterbug in Beijing, part 1
So: i am actually here, meaning, in Beijing… which is a little unbelievable in my opinion. I landed a bit more than 24 hours ago, and am pretty overwhelmed, pretty jet lagged, and pretty happy. It's hot and humid as hell, the pollution does not really let the sun through, I am really well taken care for, the food is beyond anything I was hoping for, and the city is… well… much larger than it looks in the pictures bellow. It's huge. And i haven't even seen a small percentage so far.
Here is the proof that i will really really be playing here: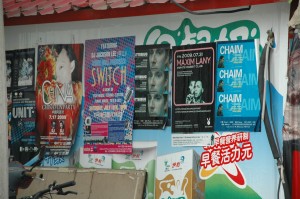 sadly, the "white rabbit", the club that i was supposed to perform at, was closed by the officials until further notice. So my performance was moved to one of the more mainstream night clubs, the "China Doll":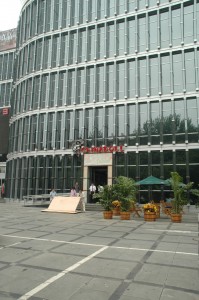 and yes. the city is biiig. everything soooo biiiiiiig.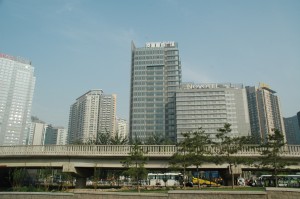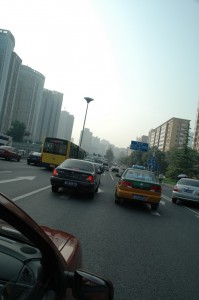 parts of the city make you forget where you are. Who can find the apple in the picture?
whenever something is not big enough or suitable anymore, entire neighborhoods get demolished and rebuild in larger scales over night, so i was told. The city bursts with construction sites.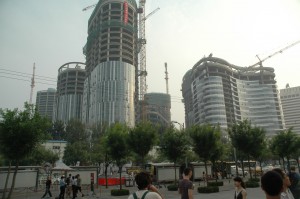 just some street crossing: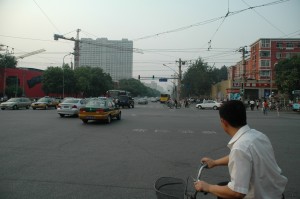 the mainstream club area, some of them have pretty impressive facades.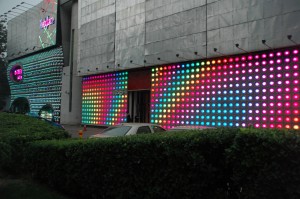 "the village", an area with all the western designer stores, galleries and coffee shops, at night: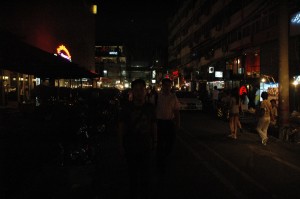 by day: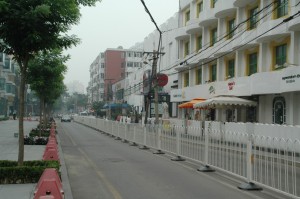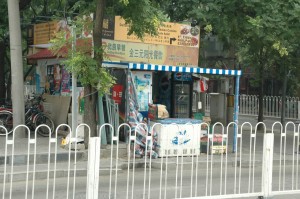 a cute little apartment building, Beijing style: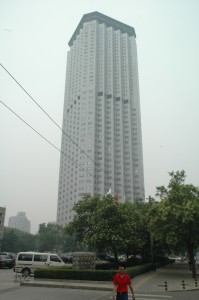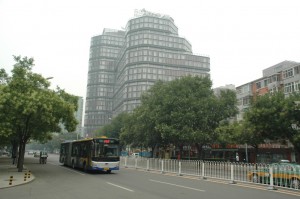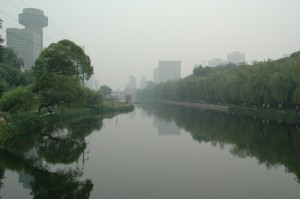 the embassy area, right next to my hotel, with many people in uniforms in uncomfortable positions.