Releases
The releases are in chronological order, starting with the latest addition.
**************************************************
Glitterbug – Dust (Digital, CD, 2×12") Album, Notown Recordings, The c.sides Label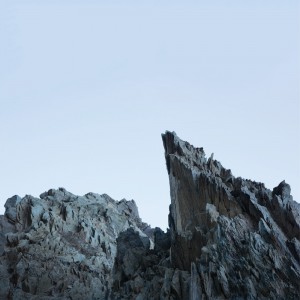 1 Dust
2 Silent Glory
3 47th Floor
4 Apparition
5 Far Far Light
6 When The City Was Bare
7 The Stars Behind The Light
8 Intermissions
9 1st Of July
10 Look Around
Dust, Glitterbug's fourth studio album, sees the artist and producer continue his path of exploring musical frontiers beyond the beaten tracks of current electronic dance music.
Dust is an album about hidden remains and traces. It follows things and people that were, past lives and stories that silently echo through deserts fields, overgrown forests, urban decay, and our homes, staircases and attics.
It's not by chance that 'Dust' is released on Gold Panda's NOTOWN Recordings label. Not only is there a loving friendship and previous collaborations between the two, but 'Dust' also picks up the pieces where Gold Panda left off with "Half Of Where You Live" that celebrated modern urbanity and man made things.
Glitterbug's 'Dust' takes this notion a step further and explores the urban shadows of the forgotten, the stories of our cities that remain untold, past landscapes that evaporated and memories left behind over time.
If Glitterbug is known for his dense, extended, autobiographical journeys, this album turns like pages of a story book, visiting different people and places, traveling across continents and beyond time, intertwined and interconnected.
Glitterbug carries his renowned visual language with each track exploring an almost perceptible location, so specific you can tell the hour by the sun's angle, and feel the wind hit your face carrying a particular smell. It's a travelogue of the ghosts and spirits that never had a chance to come back.
**************************************************
Glitterbug – Cancerboy (Digital, CD, 2×12" Album), The c.sides Label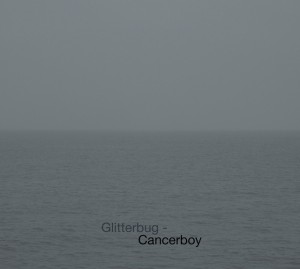 my third album. Please also check out the microsite.
1 Backwards
2 To Guess
3 Abyss
4 Undertow
5 Passages
6 Those Hopeful Moments
7 Don't Stop
8 From Here On
9 Dragged Along
10 Outside My Window
11 We'll Still Be Here Tomorrow
Glitterbug's albums, releases and remixes (on respected labels such as Mule, Nowtown, Ghostly, Ki Records and many more) have long placed him in a musical and artistic category of his own. He is a timeless, skillful and daring producer, immune to hypes and seasonal sub-genre fashions. He has developed his own particular musical language that spans seamlessly between deep techno and abstract intimate compositions, always poignant with score-like textures.
His 3rd studio album, Cancerboy, is another milestone conjoining powerful musical expression with heavy content. Cancerboy is an intimate autobiographical journey investigating one of the major experiences that shaped his life, his childhood struggle with cancer. Cancerboy is a personal, private chronicle of battles won and struggles lost, a sound-log suspended in an in-between world.
Cancerboy is an album on the edge of consciousness. Faraway reverbs and analog roughness gain presence, and forward strides an unreserved sound; candid, direct and near. It's music that allows itself to be angry and desperate, to battle and depart, to challenge and gall. Yet within all its darkness are driving, hopeful moments that shine bright – celebrating a deep love of life.
Cancerboy will be released as CD / 2×12" / Digital on May 7th, 2012.
***
From the liner notes:
Cancerboy?
I spent large parts of my childhood in hospitals, voyaging through the strange (and at that time experimental) world of radiation and chemotherapy, suspended in the twilight zone between hope and death, and a medically declared chance of survival close to zero.
These experiences deeply shaped me and the way I relate to the world, and over the years I felt a growing need to approach this topic through my music. So came about 'Cancerboy', an album about cancer, bitter struggles, desperation, hope, anger, sickness, and at the same time, a fervent love and deep appreciation of life. 'Cancerboy' is dedicated to my sisters and brothers in this struggle, both alive and dead. It's for all the cancergirls and cancerboys out there.
Mark, Isa, Ben, Daniel – I think of you, and I miss you and the others we lost along the way.
Shiri – I am so horribly sad you're gone, I hoped you would have still been able to see this released. Our conversations helped me so much to gain confidence for this project.
Thank you endlessly for your love and support: Ronni, Vici, Sibylle, Babse, Murat, Falko, Derwin, Ezekiel, and all dear friends far and near. I would be nowhere without you.
Many thanks also to the labels that have supported me and released my music and remixes: Ware, Wolfskuil, Mule, Notown, Ghostly, False-Industries, Ki, Obsolete Components, and to everybody that invited me to perform in the past few years.
And one more very special thank you to the team of the pediatric oncological department at the University Hospital Essen, Germany, between 1975 and 1983, for getting me this far.
Cologne, January 2012,
Cancerboy aka Glitterbug.
**************************************************
Glitterbug – Egress (False Industries)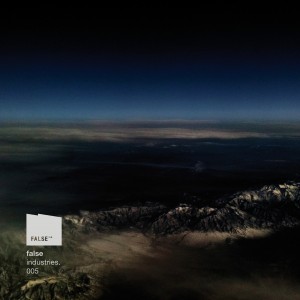 'Egress' is released on the Israeli label False Industries.
False005: Glitterbug with a dark and magical release on False Industries. This Release will come with remixes of The Sight Below and Tilman Ehrhorn
Egress is a work for string ensemble and electronics composed and recorded by Glitterbug, consisting of four chapters – Vacuity, Span, Stagger and Appraise.
Continuing his notable cinematic approach and pushing it to its next level, Glitterbug unveils Egress as audible storytelling, similar to radio-play and audio drama scores, dealing with notions of escape, isolation, loss, mourning, and undefined fear.
The composition's thirty minutes are desolate and bare. They narrate an idea of a final, irreversible departure, presenting a soundtrack travelling through vacuous territories and hollow drifts. It narrates a void of inhabitable space, documenting the emotionality of the sound of a world post society, of a future in an unknown and possibly hostile place.
Egress is formed by a reduced musical structure, built upon discerning tonal subtleties, suspended single notes, and harmonics going slowly atonal.
(Note to the listener: As the work explores wide ranges of sound and tone, a decent stereo system or high quality headphones are required to fully experience the work, as computer or laptop speakers will obliterate vast parts of its frequency range.)
**************************************************
Various Artists – Audible Approaches For A Better Place (c.sides)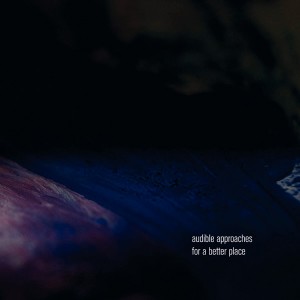 10 new and exclusive works and 2 hours of music. Please also check the releases' microsite.
CD I – Total Playtime: 57:11
1. Glitterbug featuring Enas Massalha – The Sky Fell Silent (14:26)
2. Eliad Wagner – Exile (11:09)
3. Christian Löffler – Cast (12:38)
4. Khan – Shahane (8:50)
5. Gold Panda – Air (9:57)
CD II – Total Playtime: 61:24
1. Brandt Brauer Frick – Schwan (10:29)
2. John Kameel Farah – Mountain Hymn (11:16)
3. Jasmina Maschina – Romantic Rebellion (11:23)
4. Glitterbug feat. Enas Massalha – The Sky Fell Silent (Vocal Edit) (9:47)
5. Casper Clausen & Mads Brauer (of EFTERKLANG) featuring Karim Ghahwagi – The Figment Notebook (18:13)
About the compilation:
What if artists composed music for a better place?
c.sides asked ten diverse artists and bands to create exclusive new works, sharing one goal: to make a humble contribution toward making this world a better, more just and beautiful place simply by doing what they can do best: make art and create music, and to embark on a mission of re-exploring the notion of meaning and impact in and through music.
Artists had full freedom in their creative process. c.sides provided only general guidelines to participating artists regarding the project's concept and an intended timeframe of ten to fifteen minutes for each piece, in order to allow the artists to develop an idea beyond the limitations of a 'regular track.' c.sides also encouraged artists to work with different musical means than they usually would.
"This compilation is an artistic experiment we have wanted to do for a very long time. It is a personal reaction to the overwhelming global and local injustices, catastrophes and troubles, and stems from a slightly naïve, yet sincere belief that art, in its essence, can be a political act and path to changing the world. The idea is self-critical and self-deprecating, yet genuine and heartfelt: to create something beautiful and thoughtful, to dedicate a bit of our creative time to pondering the world and our role in it." (Ronni Shendar & Till Rohmann, c.sides)
The compilation consists of studio versions of the works. In addition, the pieces were performed and / or screened live on one stage on May 12th, 2011 at the Haus der Kulturen der Welt, as part of the HKW Lokal program within the Über Lebenskunst Initiative. Video and recordings from the evening will be made available on the Audible Approaches website towards the release date.
CD I
The opening track features a first-time collaboration between German electronic producer Glitterbug and Israeli-Palestinian Arabic Soprano opera singer Enas Massalha. 'The Sky Fell Silent' was conceived and recorded during the early days of the 'Arab Spring', a time of civil uprising and revolutionary wave of demonstrations that triggered a personal investigation of transition and uncertainty, a free-falling of music and words into an unknown fate or future.
Eliad Wagner, an Israeli musician, composer and programmer currently living between Amsterdam and Berlin, takes an Arp 2600 (yes, the vintage hardware version!!) to an arpeggio journey of 'Exile', an analogue downpour rolling and building playfully in tear-wrenching beauty until creating a sense of familiarity and comfort.
The young Christian Löffler taught himself the essentials of making electronic music at a young age in a secluded part of north-eastern Germany, and through that developed his personal, deep, moving, melancholic sound. 'Cast' is a beautiful example of the extraordinary capacities of this producer and visual artist, weaving text, animation and sound to a delicate web of scattering emotion. His hand drawn animation will be available for viewing along with the release.
The master of the stage, unstoppable and never-resting Can 'Khan' Oral always has to stand out of the pack – distinct, wild and glamorous! 'Shahane', the turkish word for beautiful, is a meditative work that builds over ten minutes and tells the story of the centuries old Turkish- Armenian cymbal makers Zildjian.
Documenting, filming and recording ventilation points, aerating tunnels and air conditioners, Gold Panda created a musical breathing machine, 'Air'. His elongated faint exhale is embellished with sonic disturbances of glitches, cracks and clicks filled with his remarkable amiable charm of digital errors.
CD II
The trio that needs no introduction, Brand Brauer Frick, took the challenge and allowed themselves to experiment, improvise and play even more than usual, dynamically caroming tones and beats with one another. 'Schwan' carries their unmistakable BBF sound yet it's both pleasing and challenging, delightful yet timid. The track continues to build and drop precise musical structures, toying with the borders between perfect control and total eruption.
Award winning pianist and composer John Kameel Farah is a virtuosic keyboardist simultaneously using piano, synthesizer and computer sequencing. 'Mountain Hymn' is no exception to the unique merging of improvisation, middle-eastern texture, baroque counterpoint and electro-acoustics by this prodigious artist. Citing a multitude of musical sources, including English composer Elisabeth Lutyens, Farah created a dense composition of sonic surprises.
Trying to break the dictatorial process for musicians playing in a composition, Jasmina Maschina, created a participatory approach. She provided musicians with four notes; E, G, A & B. The musicians could perform them in any variation, duration and register, thus, relinquishing some of her authorship of 'Romantic Rebellion'. The live performance of the piece took this approach even further by having the musicians moving through the auditorium in total darkness, creating a shifting and less stereophonic listening experience.
Re-exploring voice as an instrument and carrier, Glitterbug's vocal edit of 'The Sky Fell Silent' brings Enas Massalha as a self replicating choir, allowing her own voice to collide in repeating patterns and oscillations over the original silent musical. Whether an appeal, or a call, 'The Sky Fell Silent' calls on the listener to perform their single duty to it's fullest extent – to listen.
For the first time ever, the voice of EFTERKLANG, Casper Clausen, joined the band's electronic maestro, Mads Brauer and filmmaker Karim Ghahwagi to create a new collaborative audio-visual work. The result is a stunning score AND short animated film titled 'The Figment Notebook', adark fairytale written and animated by Ghahwagi. Brauer and Clausen's soundtrack is featured, with and without Sara Davis's narration, on the compilation CD, the full film will be featured on the Audible Approaches website nearing the release date.
Title: Audible Approaches for a Better Place
Catalog no.: c.sides008 (2xCD, Digital)
Release Date: September 12th, 2011
Distribution: Exclusive distribution by Kompakt.fm
Artwork:Ronni Shendar – www.ronni-shendar.com
Compiled by: Ronni Shendar and Till Rohmann
Web:www.audible-approaches.csides.net / www.csides.net
Label: c.sides Label
**************************************************
Various Artists – Obsolete Components Volume 2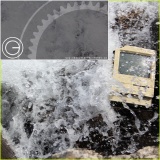 This is a track that I made for the Obsolete Components label of dear friends Mark and Matt Thibideau. It's a track that I entirely made with the Yamaha CS15. It appears on Obsolete Components Volume 2.
From the mission statement: "The concept of this collection was to put more focus on single instruments to complete entire arrangements. Each artist chose to work with one synthesizer of choice, to shape every sound including drums!
In current digital times this craft is being forgotten due to the convenience of modern technology. We thought it would be an interesting project to work towards and all of the artists included couldn't agree more."
**************************************************
(Remix for) Biodub – Barracuda (Ki Records)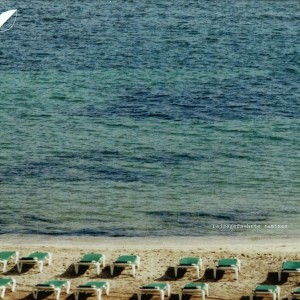 Remix for Biodub's Barracuda, released in 2011 on Ki Records.
A1 Reisegefaehrte (Stereociti Mix)
A2 Barracuda (Glitterbug Remix)
B1 Reminder (Stundman Remix)
B2 Subsistence (P. Laoss Fata Morgana Dub)
**************************************************
(Remixes for) KuhlamannMensink – A_B/C (Wolfskuil Limited)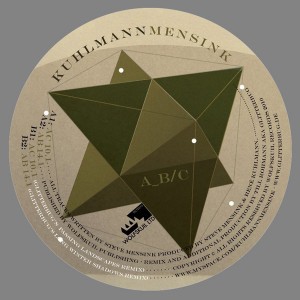 I made two remixes for KuhlamannMensinks A_B/C EP, that was released on Wolfskuil Limited in late 2010.
A1 AC 10.1
A2 AB 14.1
B1 AC 10.1 (Glitterbug's Passing Landscapes Remix)
B2 AB 14.1 (Glitterbug's Long Winter Shadows Remix)
**************************************************
Various Artists – Enjoy the Silence Vol. 2 (Mule Electronic)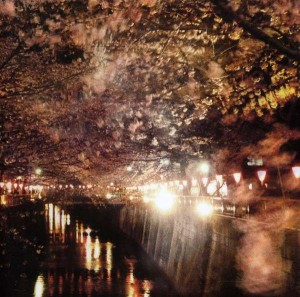 I was very happy to contribute a track to Mule's annual Enjoy The Silence compilation.
Koss – Voyage
Lawrence – Floating
nsi.* – Krakow
Glitterbug – Into The Light
John Cage – Fagjazz Study For 12 Mode Sources & 6 Additions (Terre Thaemlitz Remix)
Individual Orchestra – Atu200-17
Sebastian Mullaert – Låt Björkarna Vissna
Donato Dozzy – Moonlight
Lawrence – Above The Sky
Seltene Erden – Bayan Obo
Porn Sword Tobacco – Always
**************************************************
(Remixes for) Gold Panda – Snow And Taxis (Ghostly Int. / Notown)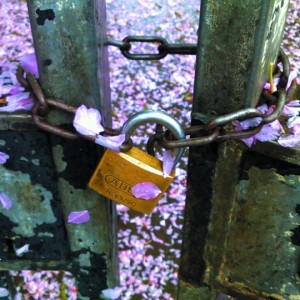 Gold Panda – Snow and Taxis
This EP was released on Notown and Ghotsly International in 2010 as the first single to Gold Panda's Lucky Shiner album, and contained two Glitterbug remixes.
1 Snow And Taxis (Original Version) 4:40
2 Snow And Taxis (Throwing Snow Remix) 5:41
3 Snow And Taxis (Glitterbug's Pink Snow Ball Remix) 8:48
4 Snow And Taxis (Glitterbug's Nightly Snow Fall Remix) 5:56
**************************************************
Glitterbug – Privilege (2x CD / 2×12" Album, c.sides Label)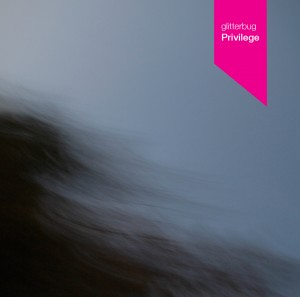 Artist: Glitterbug
Title: Privilege
Catalog Number: c.sides007
(Double CD, 2×12'' and Digital)
Label: c.sides label
(exclusively distributed by Kompakt)
PR: Stars&Heroes Agency, Berlin
sandra@stars-and-heroes.com
Booking: Magnet Booking, Berlin maya@magnet-musik.de
Release Date: May 17th, 2010
Web: www.privilege.csides.net
c.sides: www.csides.net
Glitterbug: www.glitterbug.de
Glitterbug Myspace: www.myspace.com/meglitterbug
Artwork: Ronni Shendar: www.ronni-shendar.com
Track list 2xCD:
CD1:
01 Lionheart 05:36
02 Swirl 08:47
03 Blue Rifts 06:27
04 Wide & Near 06:11
05 Calcutta 06:51
06 After All 08:24
07 Blast 08:34
08 Confront 06:46
09 Pink Sparks (Cave Edit) 08:25
10 Vertical Extent 04:25
CD2:
11 Waves 06:43
12 Float 07:36
13 Cornered 08:30
14 Slurred Thinking 07:11
15 Shake And Tumble 08:43
16 Parted 07:03
17 So Could We 04:09
18 Transitions 05:42
19 Over Water (Dub Edit) 08:12
20 Walk Me 05:59
Total Playtime: 2h:20min:24sec
Track list 2×12":
Vinyl 1:
A1 Swirl 08:47
A2 Calcutta 06:51
B1 Drift (Vinyl Exclusive) 07:16
B2 After All 08:24
Vinyl 2:
C1 Waves 06:43
C2 Blast 08:37
D1 Parted 07:03
D2 Over Water (Dub Edit) 08:12
Total Playtime: 1h 02min 05sec
(the buyer of the vinyl is eligible for downloading the full CD release, more info below)
The most exciting and intriguing undertaking of the flourishing Glitterbug, is his breathtaking new double-CD / 2×12'' album 'Privilege'. Scheduled for release May 17th, 2010, 'Privilege' is a milestone that continues Glitterbug's line of venturous sounds and overflowing inspirations, exploring and uncovering new frontiers of techno with 20 brand new tracks in an epic double CD with 2h20min playtime, and a 2×12'' in beautifully sounding club quality with 8 tracks and 1h02min playtime, including a vinyl only bonus track. (The dedicated vinyl buyer additionally gets to download the CD album tracks for free).
Glitterbug's debut album 'Supershelter' (Oct. 2008) made huge waves across music critics, magazines and fans around the globe. His following EP 'Dim Flares' and remixes kept unraveling his musical surprises and an unmatched sound of an epic Glitterbug world.
'Privilege' is an emotional and passionate production, and Glitterbug's sensitivity to sounds keeps unraveling and revealing a unique language that spans between abstract composition, ambient, pop music, and the one ingredient that binds it all: Techno.
With 'Privilege', Glitterbug takes the listener on a journey to explore new terrains, inverted and unconditional, drawing the full attention of every nerve and sense. If 'Supershelter', was still searching for a refuge, 'Privilege' goes farther, to explore alternative prospective landscapes, uncharted territories of unearthly lands.
'Privilege' was produced partly in Glitterbug's Cologne recording studio and partly "on the road" during his international performance tours in 2009 between the Arctic Circle, southern India, Israel, Europe and China (and everywhere in between). Fragments of field recordings he took in these places appear in many of the tracks, some are apparent, others very subtle.
Despite its epic playtime, 'Privilege' never feels lengthy, perhaps because of its inverted genuine celebration of the sole opportunities of its own existence:
"'Privilege' deals with the fortune of living out a dream in a world that does not grant all people with the same opportunities. Over the last year I had the fortune to visit places around the globe in which I felt the obscene wealth of opportunities I have in life. It's hard to bear that the majority of humanity will never have the chance to even dream of who and what they could have been." (Glitterbug about his new album)
Accompanying the CD release, is a stunning booklet by internationally acclaimed Israeli visual artist and photographer, Ronni Shendar, also Glitterbug's visual partner for most of his live performance. Shendar's photos and artwork are perfectly mirroring the album's foreign terrains of blurring and desolate horizons.
Vinyl Bonus and 'myprivilege':
The double-vinyl release comes with an exclusive bonus track, 'Drift', (a striking, deep fervent addition promising to enchant the dancefloor) and is a hand numbered 500-copy limited edition. The first 300 copies will include the extensive, beautiful CD booklet as an exclusive addition.
Those purchasing the vinyl release are eligible to download the full CD release by sending a photo of themselves with the vinyl, in a scenery of their choice, to the email address: myprivilege@csides.net. In addition to the photo, a picture of the number of the vinyl copy has to be sent. The photos will be published on the dedicated album micro site: www.privilege.csides.net
**************************************************
Glitterbug – Dim Flares EP (c.sides)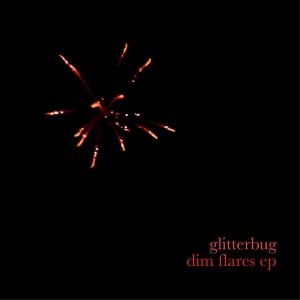 Artist: Glitterbug
Title: Dim Flares EP
Catalog Number: c.sides005 (Vinyl and Digital)
Label: c.sides label (exclusively distributed by Kompakt)
PR: Stars&Heroes Agency, Berlin
Booking: Magnet Booking, Berlin
Release Date: 12th of October 2009
Track list:
A1 So Much More (00:09:01)
A2 Deadpan (00:02:37)
B1 Daubed Beams (00:05:14)
B2 Be Content (00:08:07)
Following the great international success of Glitterbug's album "Supershelter", everyone has been curious to hear what this unique and unmatched producer will bring us next. And truth is, there is a lot! Glitterbug has been working on piles of new enchanting materials, tracks, projects and remixes.
As a first release in a series that will lead to his next (double CD) album, is the "Dim Flares EP": a dream-like, intense and deep moody EP that carries that very special Glitterbug sound to a whole new level, touching on deep emotional techno with a utopian 4/4 perspective.
This beautiful EP opens with "So much More", an epic track that releases its melancholic-euphoric mood slowly over the course of 9 minutes, turning itself into a beautiful, hopeful, hand-raising screamer that floods the dance floor with overwhelming warmth and heartfelt love. Side A ends with "Deadpan", an intense dark ambient miniature that lets us peak at Glitterbug's world of score-like ambient compositions.
The B-Side begins with "Daubed Beams", a Deephouse track all Glitterbug. "Daubed Beams" feels like what mid 90's Detroit techno released on Warp would have sounded like: unbelievably deep, pensive, warm, divine and pumping.
c.sides' latest emotive EP culminates with "Be Content", a warm track with a deep drive of warped pads, a dark bass-line, airy percussion and unforgettable arpeggios. This exhilarating dance track is layered with bottomless emotions, the kind you want to close your eyes to, hug the person dancing next to you and wish it would never ever end.
The "Dim Flares EP" is the first in a series of 3 magnificently moving EP's (by Glitterbug, Christian Löffler, and a collaboration between Glitterbug & Ostgut Ton's Murat Tepeli) to be released on the c.sides Label in 2009-2010, all leading up to Glitterbug's extraordinary next double album which is currently in the making and will be released in spring 2010.
**************************************************
I also did a remix for this: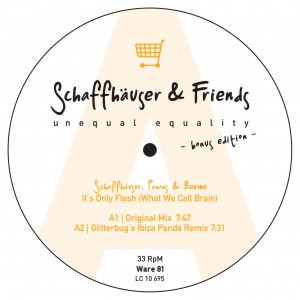 Schaffhäuser & Friends
Title: Unequal Equality 3
(previously unreleased bonus vinyl!)
Format: 12" Vinyl + digital
Cat.-No.: Ware 81
Distribution: Kompakt/MDM/Alive/Finetunes
Release date: 07/09/09
The Schaffhäuser & Friends series was so much fun to make and so well received, it now enters round three with an additional bonus vinyl. All tracks on this EP have never been released, not even on the CD edition of "Unequal Equality".
"It's Only Flesh (What We Call Brain)" by Schaffhäuser; Pawas & Beume take a unique journey through dance history mixing crisp dubhouse and Kraut vocals. With his "Ibiza Panda Remix" Glitterbug continues right where his "Supershelter" album ended – perfectly in the middle between understatement, euphoria and desire. The vocal mix by Schaffhäuser & Midinovela's "Quiero" takes up all of side two. Not only different from the instrumental album version with EDU's (Buenos Aires) super smooth vocals, it also features revised and optimised arrangements and sounds.
Track list:
01 Schaffhäuser, Pawas & Beume – It's Only Flesh (What We Call Brain)
02 Schaffhäuser, Pawas & Beume – It's Only Flesh (What We Call Brain) / Glitterbug Remix
03 Schaffhäuser & Midinovela – Quiero / Vocal Version
**************************************************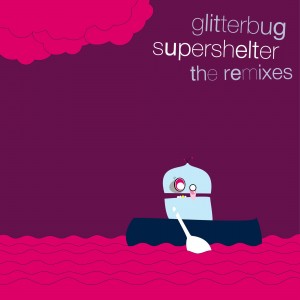 Track listing Supershelter – The Remixes (c.sidesDigi001) / Release Date 09.03.09:
A1 Brontohouse (Lawrence Born To House Remix) 00:08:25
A2 Reference System (Glitterbug Remix) 00:08:34
A3 Intro (Barbara Morgenstern 1000fach alles Remix) 00:04:06
SUPERSHELTER is the internationally celebrated debut album of the multi-dimensional multifariously multitudinously creatively active DJ / producer / artist Glitterbug (Till Rohmann). Supershelter was released as a CD album / digital release together with two 12'' vinyl excerpts. The last of the Supershelter series, is this digital-only release of Supershelter remixes by Lawrence (Dial Rec.), Barbara Morgenstern (Monika Enterprise) and Glitterbug himself.
The release comes with the explicitly deep, heartwarming groovy Deephouse remix of 'Brontohouse' by Dials' Lawrence (aka Sten). Lawrence captures the passionate mood of Brontohouse and pushes it to new limits, combining the atmosphere the adored Lawrence with the percussion of a Sten track and the unique musical language of Glitterbug to sweep everyone on the dance floor make you fall in love.
Glitterbug adds the latest and final contribution to the Supershelter cosmos, and puts together the finest clubbing skills for an entirely new breathtaking 'Reference System'- a track that reads from and writes into club history and in its new remix will let the sweat drop to the dance floor.
Barbara Morgenstern reworked the albums 'Intro' and added her stirring lyrics and extraordinary voice, piano sweeps, flourishing organs and a chorus to hum to in an unforgettable one woman choir.
A three remixes special edition to rock the dance floor and drive into the sunset of the glitterbug universe: relentless, passionate, clumsy and heartfelt. In other words – unforgettable.
**************************************************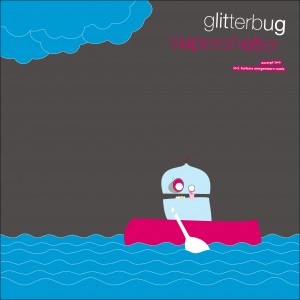 Excerpt 2 is the second part of vinyl excerpts from the Supershelter album, this one coming with an amazing Remix of Barbara Morgenstern (Monika Enterprise).
Track listing Supershelter – Excerpts 2 (12'' Vinyl) / Release Date 01.12.08:
A1 Intro (Barbara Morgenstern's Massenhaft alles Remix)
A2 Oh my Hick!
B1 Afternoon
B2 Unforgotten
Excerpt Two is the second part of two vinyl excerpts from the Supershelter album, and comes with an amazing Remix of legendary Barbara Morgenstern (Monika Enterprise). The 12'' includes a wide and exciting array of the finest Supershelter tracks and premiers Morgenstern's 'Massenhaft alles Remix' of 'Intro'. Morgenstern added her stirring lyrics and extraordinary voice, piano sweeps, flourishing organs and a chorus to hum to – this piece is impossible to brush aside! Alongside Morgenstern's remix is 'Oh my Hick', a track that takes you to a night of dazzling moonbeams, shooting stars, floating trombones and that beloved detuned saloon piano from an old familiar bar… Side B contains the 9 minute track 'Afternoon'- an epic rave anthem that adds and adds and adds up the suspense and will take any club by storm, leaving the dance floor defenseless to the inevitable howling, arm waving, whistle blowing, feet stomping, and breath taking madness until the very last chord. After the storm, the EP closes with 'Unforgotten', an ambient-ish parting miniature.
**************************************************
Excerpt 1 is the first part of vinyl excerpts from the Supershelter album, this one coming with an amazing Remix of Lawrence (aka Sten, of Dial).
Track listing Supershelter – Excerpts 1 (12'' Vinyl) / Release Date 04.11.08:
A1 Brontohouse (Lawrence Born To House Remix)
A2 Miss
B1 Brontohouse (Original)
B2 Coming Out Again
The first 12'' ep, to be released on the same date as the album, contains one of the crowd-adored album knockouts – Brontohouse – together with a explicitly deep deep heartwarming groovy Deephouse remix of Dials' Lawrence (aka Sten). Lawrence captures the passionate mood of Brontohouse and pushes it to new limits. A warm dreamy atmosphere with a bass that will sweep everyone on the dance floor, a little tune to make you fall in love. Brontohouse original mix and remix will be accompanied by two additional tracks from the album: "Miss", an atmospheric string miniature that will make you miss everyone you've ever and never known, and "Coming out Again", a little tune for hopeful moments after the nuclear fallout.
**************************************************
Release Date: 4th of November 2008
SUPERSHELTER is the long awaited debut album of the multi-dimensional multifariously multitudinously creatively active DJ / producer / artist Glitterbug (Till Rohmann).
A journey of self in distant places, Supershelter is a surprise of many layers combining clever warm house music, dance floor rave hits and abstract compositions that come together to create a solid, independent epic piece that will conquer hearts both at home and on the dancefloor.
Like everything glitterbug, Supershelter is a very intimate piece of unique combinations. Classical house and techno sounds are meeting harps, strings, accordions, sailboats, abstract ambience and deep driving bass- and these are just a few of the players in his orchestra conducting timeless wondrous sounds of a glitterbug world. Supershelter is a surprising mixture of simultaneously touching, clumsy and elegant dance music, a place and a mood that unconditionally absorbs and gently spits you out.
Supershelter is the perfect album to open the winter season- fresh, surprising music with a deep, old school-ish soul, a journey that snatches you to sail an unknown sea filled with warm soothing waves and suspenseful storms of dance floor rave surrounded by an incessant longing for a place of safety, a friendly shelter from a ruthless world, a medicine for those moments when it all just stops making sense, and certainly is one of the most visual albums this year, music for films that have yet to be made.
The CD / Digital album will be accompanied by two vinyl EPs together with remixes of two of the c.sides wide circle of close friends: Lawrence (aka Sten) and Barbara Morgenstern. This album will be released with a tour including a creative combo of fabulous players: Barbara Morgenstern, Lawrence, Falko Brocksieper, Jacopo Carreras, Anna Haleta, Murat Tepeli and many others together with glitterbug's live act, dj set and/or joint audio-visual set with c.sides other half, multi-industrious partner and renowned visual artist Ronni Shendar with a live video performance based on a custom set of videos for the Supershelter album.
Track Listing CD:
1. Intro 04:57
2. Up North 07:42
3. The Things I Long To Do 08:00
4. Oh my Hick! 07:36
5. Unforgotten 01:36
6. Reference System 08:32
7. Brontohouse 06:32
8. Presence 08:17
9. Miss 02:45
10. Afternoon 08:57
11. We Will All Go 08:38
12. Coming Out Again 03:15
Total CD Running Time 77:16
The Digital Release will have one Bonus Track, "Number 6"
**************************************************