News! And more news!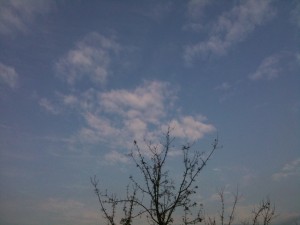 It has been very quiet here lately, and I would like to apologize for that. The past two months have been insanely busy, not only with being in the studio, but also with all kinds of other projects, after December and parts of January saw heavy traveling and insane amounts of deadlines.
So, here are the latest news:
The upcoming months will bring quite a few new releases of my music. Funnily, it seems this will be the Glitterbug ambient spring… the next Mule Musiq ambient compilation "Enjoy the Silence Vol. 2″ will have a piece of mine. The release date is the 23rd of May. Very proud, very happy me!
Maybe even before, an EP of 4 abstract compositions (accompanied by a remix of Rafael Anton Irisarri aka The Sight Below) will be released on our good friend Yair Etziony's label False Ind.
c.sides is also venturing off to new release-adventures. Coming up next is a 2xCD compilation under the beautiful title "Audible Approaches For A Better Place", which is a series of mini-compositions (each 15 minutes long) which will be performed live by all participating artists in Berlin on the 12th of May, in the HKW (House of World Cultures). More info to be shared soon, but the release will see exclusive and eclectic works of our dear friends and favorite-ever artists like Efterklang, Christian Loeffler, Brandt Brauer Frick, Gold Panda, Khan Oral, Jasmina Maschina, Eliad Wagner, my humble Glitterbug self in a collaboration with Isralei-Palestinian opera singer Enas Massalha and visual genius Ronni Shendar, Enas Massalha solo, and John Farah. The idea for the evening and the CD-compilation came as both a response to the overwhelming issues of global and local injustices and a very naive and sincere belief that art in its essence is a political act and path to changing the world. It's both cynical and self-humorous while totally genuine and heartfelt: To make something beautiful and thoughtful; to dedicate a little bit of our creative time to ponder about these things and to do this on stage with other artists and the audience.
Besides working on these bits and pieces, I am also in the advancing stages of composing and recording my next album, which will be released in the late fall. It's gonna be- well, how shall I put it- quite serious auto-biographical techno. The title will be 'Cancerboy'. More to be shared soon!
In addition, there are a few more things in the making, like probably two more dance-y EPs, a score for a movie, and some commissioned works. Never a dull moment!
As of performances, we decided to take a few weeks off to be able to wrap up our studio duties, before we will be touring again all of April, with a fully revised live show that already incorporates some of the new album materials. Some of the highlights include a show at Unsound New York on April 9th, maybe an installation at Boulder/CO's Communikey Festival (TBC), shows in San Francisco and Los Angeles, a performance in Geneva's famous Electron festival on April 21st and finalizing the April tour, a show in Vienna at Fluc on the 23rd of April.